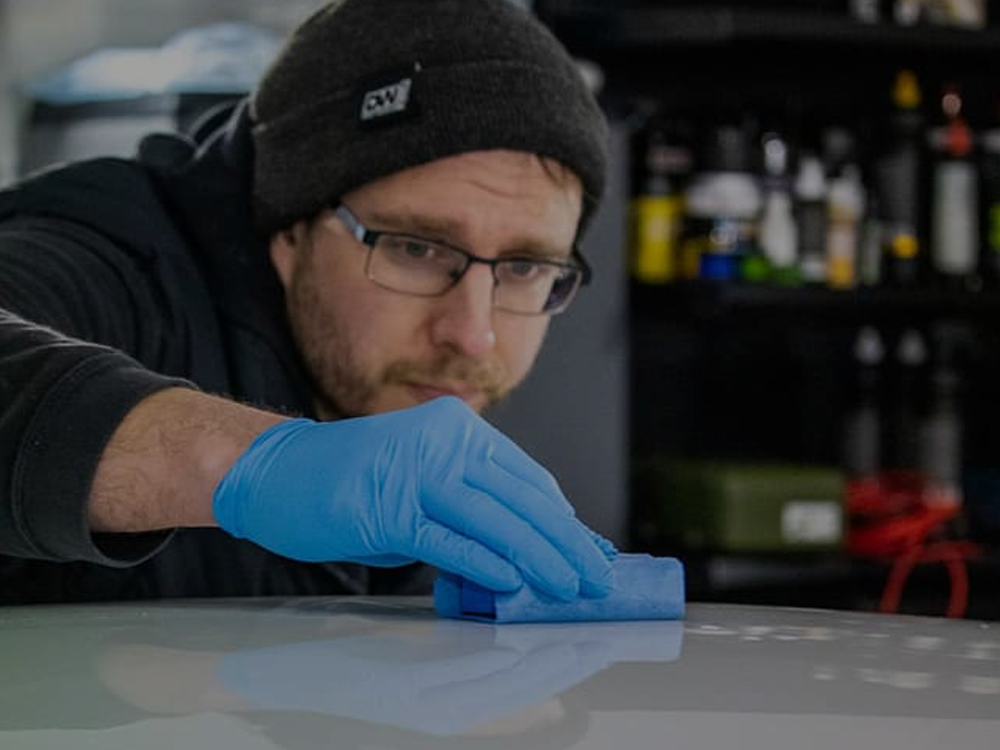 We are the regions only certified Ceramic Guard application centre, bringing this groundbreaking ceramic paint protection technology all the way from the Netherlands to Telford.
As a certified centre you can expect the following from your Ceramic Guard Treatment:
Incredible levels of gloss. The magnification angle of the surface is changed to 110 degrees, creating unrivalled depth of finish.
3 year warranty on all coatings as standard
Lifetime extender warranty available.
Scratch resistance ceramic paint protection. The coating forms a second clearcoat like layer and if you incur light blemishes in future, these will be in the coating not the vehicle and easy to remove.
Chemical resistance. The coating will resist bird lime, tree sap and insect acids from etching into your vehicle surface.
Self cleaning properties. The water contact angle of the vehicle is drastically changed following a ceramic coating meaning incredible hydrophobic beading and sheeting properties.
Incredibly easy to clean and maintain. Simply wash and dry. No need for polish, waxing or any additional means.
Why use Autogleam for Ceramic Paint Protection?
At Autogleam, we have been applying ceramic coatings to vehicles for 7 years gaining vast experience in the nature of their application, the conditions needed for application and the way ceramic behaves on different surfaces.
We are the exclusive Cartec UK Ceramic guard certified centre for the Midlands Region. Bringing a range of coating options for varying requirements and budgets.
In our time applying ceramic coatings, we have trialed various brands and carefully tested and observed the properties of each over extended periods of time. We were one of the regions first applicators of ceramic coatings professionally and have been involved with the development of the ceramic coating sector of the detailing industry.
All of our ceramic applications will receive at minimum a single stage machine enhancement for your vehicle. This ensures the paintwork is corrected and refined to the best possible prior to sealing and ensuring the best possible finish. A machine enhancement also ensures optimum bonding of the coating to the vehicle surface. We would never apply ceramic to a vehicle without doing this preparatory work and we believe our coating packages offer some of the best finishes around.
All treatments are carried out at our detailing studio to control conditions and allow optimum curing. Price is on inspection and subject to vehicle size and condition.